HIGH VOLUME WATER SUPPLY
Water Transfer Services
Whitewater specializes in high-volume, high-rate water transfer services. We employ the most skilled and resourceful minds in the water logistics field, and execute leading-edge water management solutions tailored to each unique challenge. This model is what sets us apart, and it's why our clients continue to call.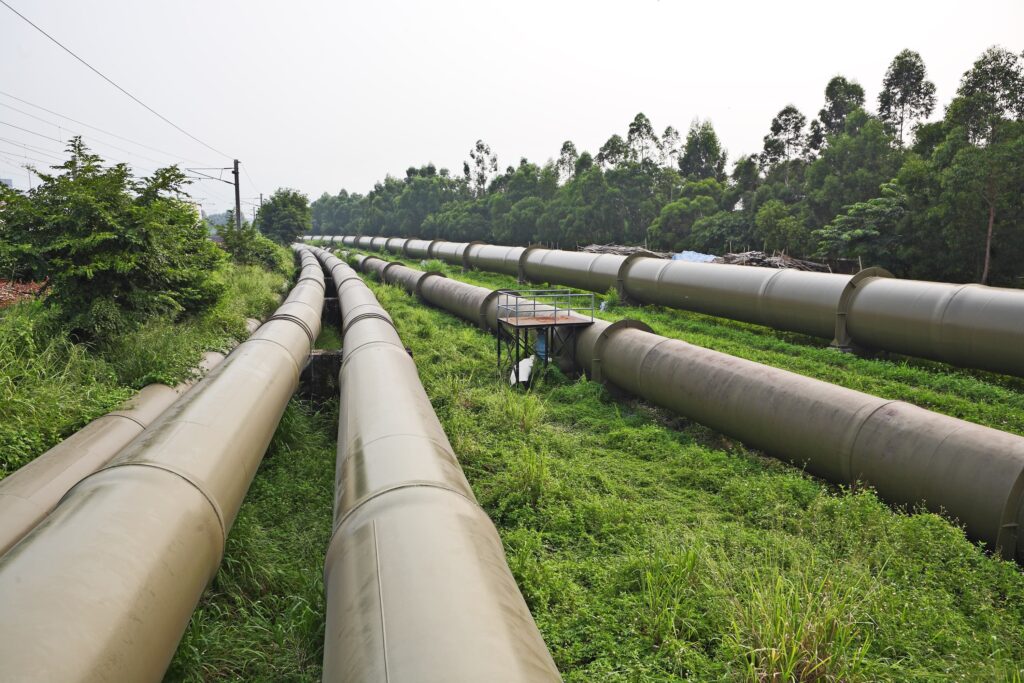 Water Transfer | High Volume Water Supply | Site Water Management
Our engineers know that a substantial amount of relatively fresh water must be readily available for hydraulic fracturing since water serves as the major transport fluid. Surface water sources, such as lakes, rivers, and municipal supplies, can supply a significant volume of water. We may also supplement surface water sources with groundwater if necessary. The quality of the water used in the procedure is critical since contaminants might limit the effectiveness of the chemicals.
Whitewater can provide specific services such as water transfer and water logistics, as well as permits and crossing agreements, and frac water heating during a hydraulic fracturing operation. Even though water transfer systems look easy at first appearance, the hard labor begins long before the first drop of hydro-test water is pumped. To ensure a project's success, Whitewater works with owners and contractors to meet Canada's strict pipeline construction and integrity criteria.  Services like frac fluid heating are required in colder areas to keep water from freezing and maintain correct downhole tube temperatures as well as fulfill the requirements of various cross-linked gel fluid formulae. Many hydraulic fracturing operations rely on frac water heating services.
Whitewater owns and maintains one of the largest fleet in the water management space. These assets equate to better planning and reduced cost.
Whitewater is happy to help the development of the Canadian energy sector and municipal infrastructure, as well as to be a Canadian-owned and operated company. Over the years, our team of hardworking professionals has kept together and thrived by relying on each other as leaders, mentors, and allies! They take great pride in building on the stellar service reputation for which Whitewater has become known across the business community today.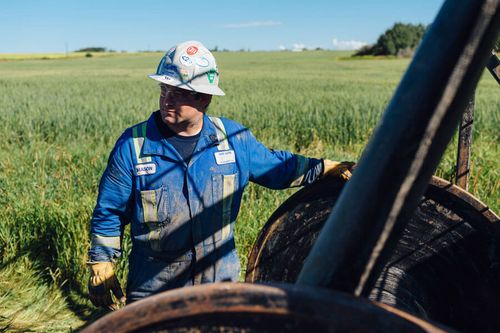 Water Transfer Services
Water When You Need It - At The Lowest Cost per Cube.
High-volume, high-rate water transfer services are Whitewater's specialty. We work with the best and brightest in the water logistics industry, and we use cutting-edge water management solutions that are specifically built to meet each client's needs. Clients like our unique approach, which is why they keep coming back to us time and time again.
1

Desktop surveys of potential water sources including lakes, rivers, streams, borrow pits and water wells

2

In-depth field scouting to confirm water sources and determine optimal transfer route to minimize costs and impact to landowners

3

In-house design and engineering

4

Flow testing of rivers and streams

5

Borrow pit volume measurement

6

Initiating water sharing opportunities for producers working within proximity

7

Water treatment and recycling option

8

Experienced oilfield employees who are dedicated to working safely and efficiently

9

Largest inventory of lay flat hose in the marketplace

10

Largest selection of owned (not rented) pumps in the marketplace

11

Extensive inventory of auxiliary equipment including fish screens, road crossings, generators, air compressors, light towers and flow meters

12

Frac pond rental and construction

13

Liner recycling

14

Heating options

15

Water testing and filtration

16

Speed load stations to reduce trucking time

17

Large volume tanks

18

Hydrotest pipelines
Request A Quote
We'd love to hear from You