Scope of Services
We're an innovative leader in best practices fluid management and environmental solutions for Canadian businesses.
At Whitewater, we leverage expertise earned from decades of work in a variety of unique and challenging water management projects. Our proven ability to complete the largest, most complex water transfer projects in the harshest of conditions – combined with our capacity to consistently handle the highest volume of work – makes Whitewater the clear market leader in western Canadian water management solutions.
No matter the region or challenge, we've got our clients' most demanding requirements covered. As a result, we're widely recognized as one of the most progressive and experienced water management contractors in the industry.
A service offering that's second to none.
Whitewater's industry leading service offering, leverages a decade of water transfer experience combined with a continuously evolving fleet of water transfer equipment. From the front office to the field, we share a strong commitment to deliver reliable water management solutions to our clients through the following services: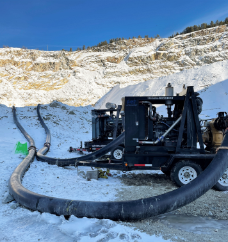 1

Desktop surveys of potential water sources including lakes, rivers, streams, borrow pits and water wells, and 3rd parties from industry or municipalities

2

In-depth field scouting to confirm water sources and determine optimal transfer route to minimize costs and impact to landowners

3

Flow testing of rivers and streams

4

Borrow pit volume measurement

5

Initiating water sharing opportunities for producers working within proximity

6

Water treatment and recycling options
1

Water Act licensing

2

Temporary surface water pipeline use applications

3

TDL water diversion tracking and monitoring of compliance
1

Detailed modeling to design optimized water transfer systems that meet frac demand for the lowest $/m3

2

Assessment of supply/storage relationship

3

Further design considerations for challenging terrain and winter operations

4

High-volume and high-rate transfers

5

Long distance transfers - Whitewater has successfully transferred water over 45km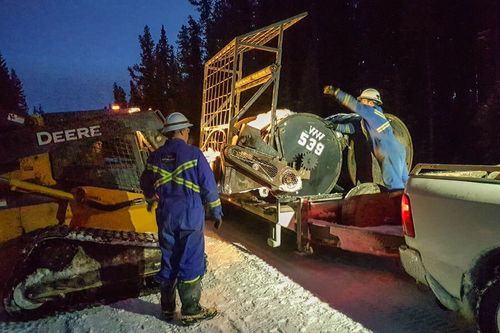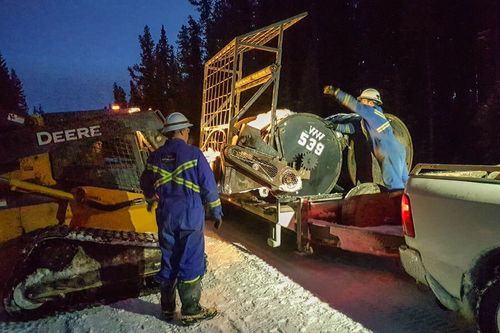 1

Desktop surveys of potential water sources including lakes, rivers, streams, borrow pits and water wells.

2

In-depth field scouting to confirm water sources and determine optimal transfer route to minimize costs and impact to landowners

3

Flow testing of rivers and streams

4

Borrow pit volume measurement

5

Initiating water sharing opportunities for producers working within proximity

6

Water treatment and recycling option

7

Experienced oilfield employees who are dedicated to working safely and efficiently

8

Largest inventory of lay flat hose in the marketplace

9

Largest selection of owned (not rented) pumps in the marketplace

10

Extensive inventory of auxiliary equipment including fish screens, road crossings, generators, air compressors, light towers and flow meters

11

Frac pond rental and construction

12

Liner recycling

13

Heating options

14

Water testing and filtration

15

Speed load stations to reduce trucking time

16

Large volume tanks

17

Hydrotest pipelines